1971 VW Karmann Ghia For Sale
~Ready to Drive or Restore to Perfection~
New battery, spark plugs and wires, points, and valve adjustment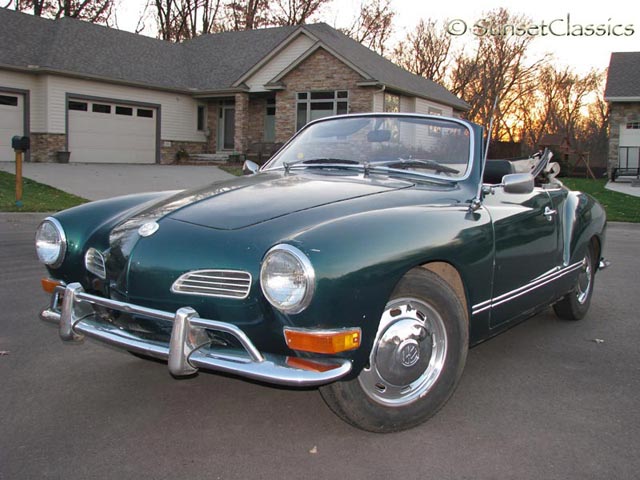 This is a 1971 VW Karmann Ghia Convertible for sale in Minneapolis MN. A member of the local VW Club here in MN has owned this one for the past couple of years and he has decided to focus his efforts on his '70 Karmann Ghia coupe. This convertible Karmann Ghia has a brand new battery, new spark plugs, new spark plug wires, new points, and an oil change and valve adjustment. These are great little unibody sports cars that share the same engine and running gear as other classic VWs like the VW Beetle, Bus and Thing. They are simple, easy to work on, and they look great and are super fun to drive.
'71 is one of the best years for the VW Karmann Ghia since this model year has all the more modern running gear (disc brakes up front) and drive train (IRS transmission), as well as safety features not found in earlier cars such as head rests and retractable shoulder belts. Yet the 1971 model year still retains the older bumpers (it's the last year for them). Another thing to consider is if you are going to go through the work of fixing up a Ghia, it's nice to end up with a car worth $20-$30k vs. $10-$12k for a coupe when it's done.
Give me a call to find out more! Thanks, -John Snell 612-805-2428
1971 VW KARMANN GHIA FEATURED PHOTOS:

press play/pause - or use right and left arrow tabs to view pictures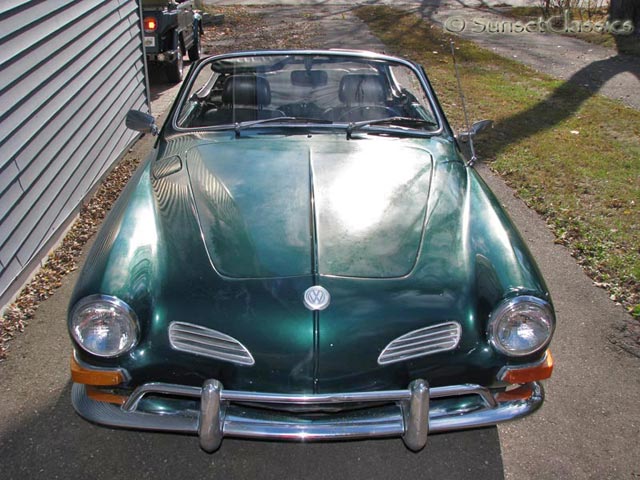 Hey, if you liked our vintage VW cars and buses please give us a 'Like'

© Copyright John Snell X 1999-2015, Vintage VW Cars LLC All Rights Reserved.