Below we feature some of the great classic Porsche we've recently sold
For a complete gallery view and more info about each Porsche visit our Cars Sold Gallery
This is a well cared for, low mileage gently used Porsche 911 for sale with only 78,490 miles on the odometer. It has a powerful 3.2L H6 Engine. The interior is in very good shape complete with a blaupunkt CD player.
Truly a fantastic Porsche 911 - this car is a blast to drive. I've test driven this fun car for about 300 miles and it will be hard to let this one go.

Authentic 1959 Porsche 356A sports car for sale - one of the greatest sports cars ever made. It's a beautiful car in my favorite color combination of red exterior and tan interior. Lots of work done to make this little beauty look and drive it's best.
This fine Porsche has gone to a very happy new owner, but you can still see the photos and video!

1965 Porsche 356c
Beautifully Restored Classic Porsche - Sold
This little Porsche 356 runs great. The engine starts right up and purrs like a Porsche should. The interior is original and has held up very well over the last 43 years! This car appears to be completely original except for the paint. In the Fall of 1990 this Porsche was stripped down to bare metal, and over the following winter the car was worked to perfection by an expert body man. The paint was applied in the spring of 1991 and as a testament to the quality of craftsmanship, the paint is still in great shape.
This classic Porsche has sold but you can still check out the 1965 Porsche 356 page on Sunset Classics for more like it - including tons of photos and even video!

1963 Porsche 356
California Porsche, Original interior, new tires,
new shocks, runs great!
1963 Porsche 356 Walk Around Video

1958 Porsche Speedster Replica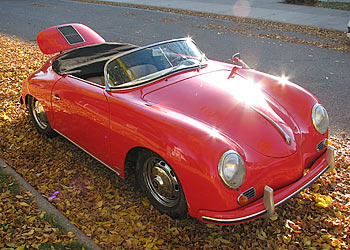 Beautiful Porsche 356 replica built by Automobili Intermeccanica
1957 Porsche Speedster Replica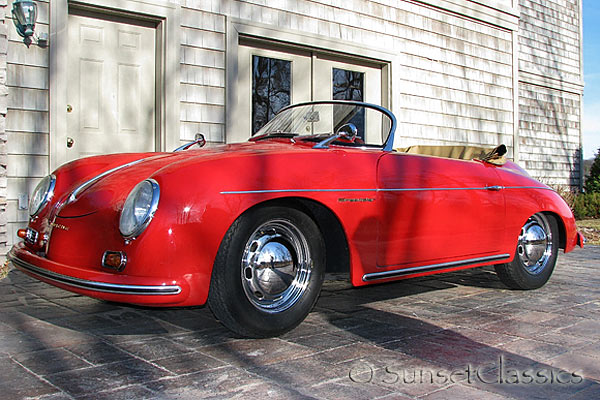 Includes a taneau cover, soft top and side curtains and working tachometer! Runs perfectly.

1963 Porsche 356B Super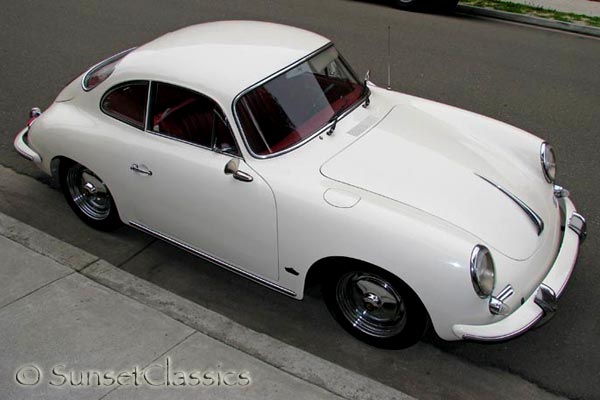 White with Red interior. Solid California body. New brakes, 4k on rebuilt engine, Excellent driving car.
1969 Porsche 912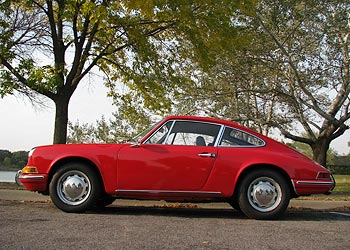 4-Speed, Blaupunkt radio, Garage stored -
tuned to perfection!

1962 Porsche 356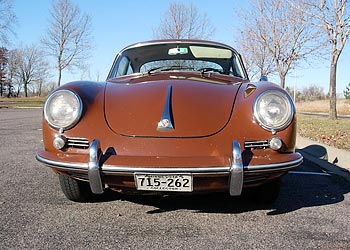 Originally from California, Correct Super 75HP motor, Rebuilt Carbs and Fuel System. Runs Great!
1962 Porsche 356 Drive By Video

Check out the VW Cars Sold Gallery for more photos and details of the vehicles John has sold.

Head on over to the VW Buses for Sale page and buy a bus!
Hey, if you liked some of our vintage Porsche please give us a 'Like'
Check back often for more Vintage Volkswagens for Sale
© Copyright John Snell X 1999-2015, Vintage VW Cars LLC All Rights Reserved.