~Restoration Completed~
SOLD
For over a hundred detailed photos and video see this Ghia on Sunset Classics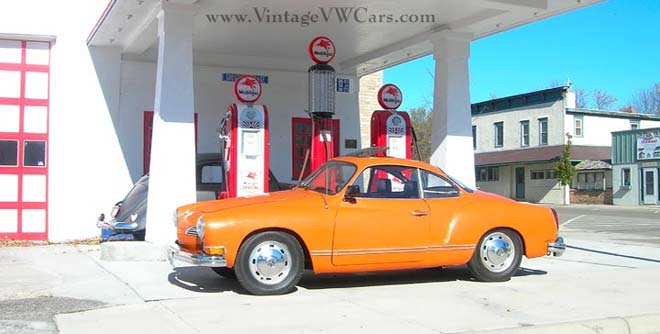 This Karmann Ghia sports the following:
Rebuilt Engine
Sunroof
CD player
New interior
New rubber and other gaskets (hood, trunk, window, etc...)
California Car (Very solid floors and chassis)
New Brakes
New tires
Brand New Paint!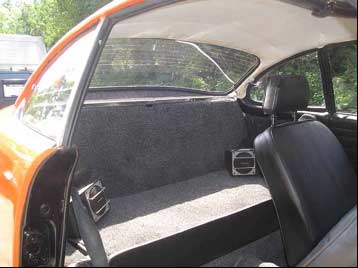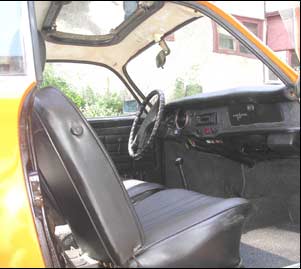 The interior has new carpet, new seat upholstery and new door panels!
Check out that Sunroof!
This Ghia is titled as a 1970 and all numbers match the title. The body style appears to be a '73 or '74 though, so at some point I would guess the chassis had this updated body put on it. But everything on this car is all authentic VW Karmann Ghia! I just installed new door panels (front and rear)--compete with pockets!
The CD player and Sunroof are a nice touch.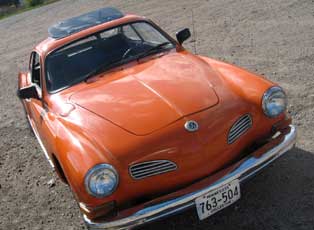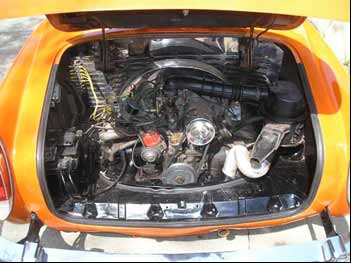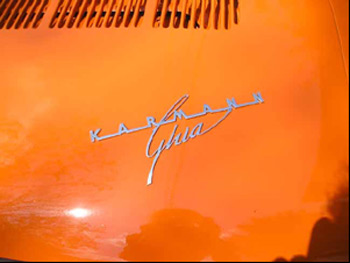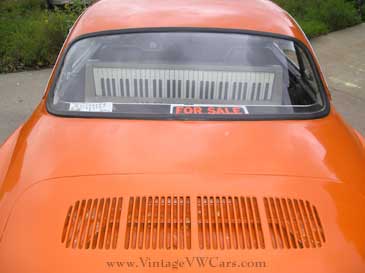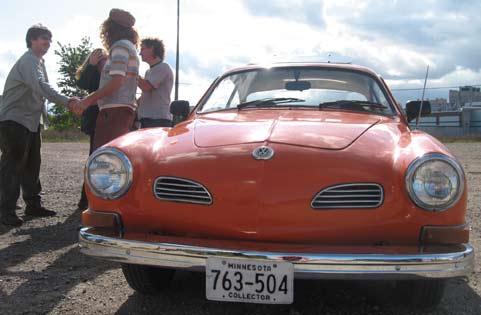 To find more cars for
sale head on over to the
VW Cars for Sale Page
Beetles, Bugs, Buses, and Buggies oh my!
....and Ghias and Porsches of course too.
Hey, if you liked our vintage VW cars and buses please give us a 'Like'