VW Bus for Sale:
1961 VW Kombi Microbus
SOLD - Find more Kombi Microbuses below - and of course the fun story of this bus...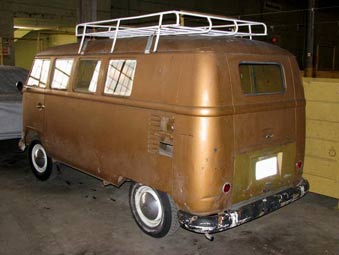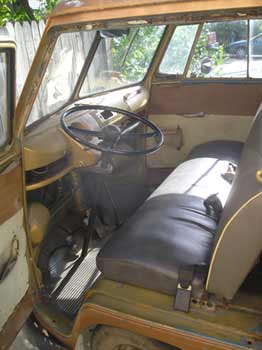 Here's the story: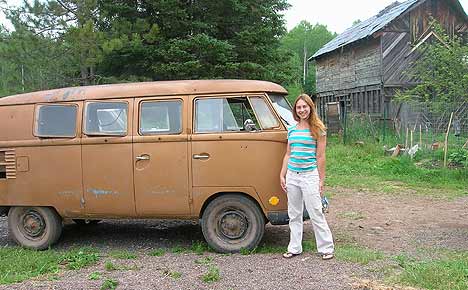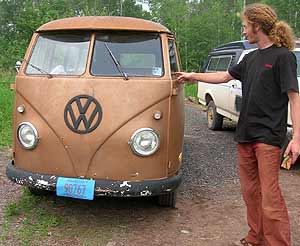 The bus turned out to only have 73,877 on it (judging by the handwriting of dates and mileage on the dash board) and it was as rust-free as any un-restored old bus I've ever seen. The van had been pushed out of its winter sleeping spot but the owner hadn't been able to get it to start yet all spring.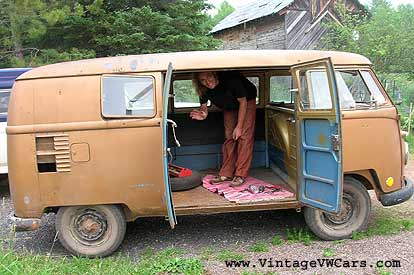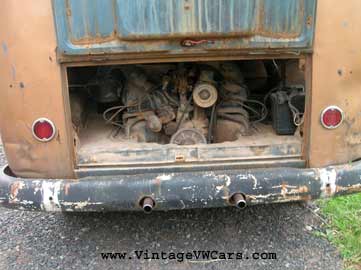 I traveled the four-hour commute in a fuel-efficient Toyota rather than a big tow vehicle because I was confident that I could get the little Volkswagen bus to start.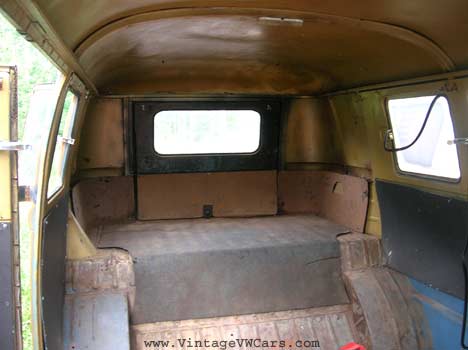 After an hour of tinkering with the 6-volt electric system and the fuel system the engine popped right off! It purred like a kitten. After a short test drive my new 1961 VW bus (and surrogate tail lights & turn signals) started on our 212 mile drive home!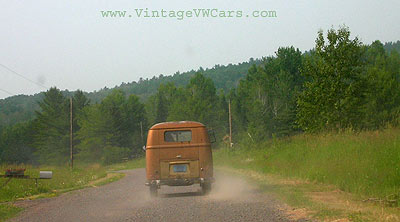 It makes you wonder when the directions to an old VW bus include "...Then the pavement ends, and after another four and a half miles you'll take a left on Loose as a Goose road".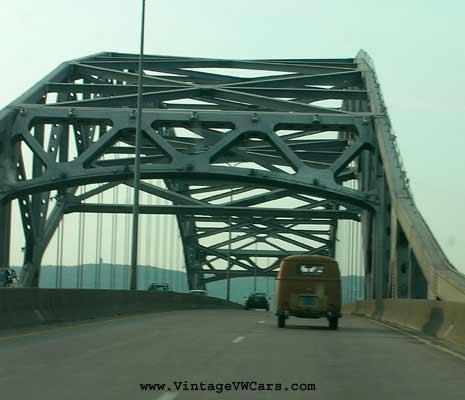 Into Minnesota!
I need to keep the roof rack for a double door panel van that I recently purchased but the time has come to sell this Fine Kombi. I've enjoyed it some, I've removed some dents, found a front seat, changed the oil, and purchased an NOS exhaust for the bus. I've also completed the set of big spoon latches for all of the pop-out windows (this bus has all pop outs!), installed a (later style) rear seat, put on decent bus rims, tires and hub caps, and fixed the leaky rear axle. I also recently installed a better front bumper (with correct overriders). The engine that came with the bus seized so I installed a correct, very clean and great running 40hpr motor.
Take a peek at over one hundred photos and video of this 1961 Split-Window VW Bus at Sunset Classics, oh yah and Buy the Bus!
I sure have fallen head over heals for this old VW Bus though, But I'm trying to focus on restoring my 1962 Porsche...and my '62 Karmann Ghia and my '57 sunroof beetle.
Oh boy.
Here are some detailed photos of the bus prior to the improvements listed above: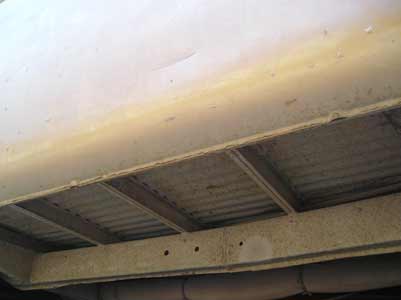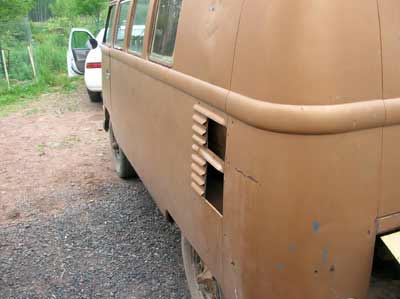 It's not very often you see panels that straight on an un-restored bus!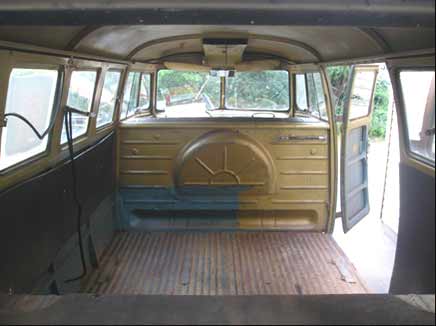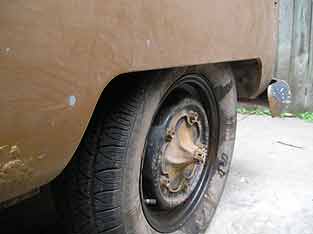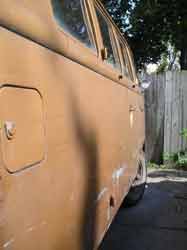 There is a little bit of bubbling in front of the driver's side rear wheel (see photo). The passenger rocker below the side doors would probably be the only panel that would need replacement if you were to restore this bus. The other photos show how solid the driver's side rocker panel is. The "doglegs" are rock solid and the front floor just needs to be sanded to remove the surface rust. Pretty good for a 1961!!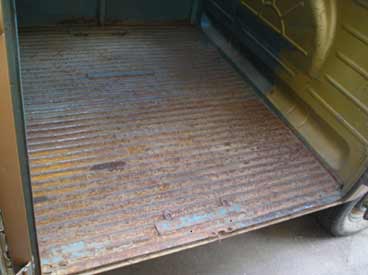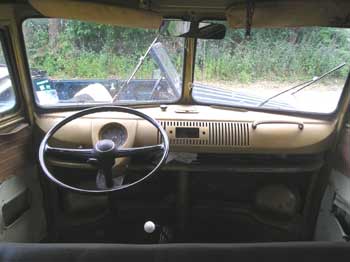 Thanks for looking! Buy the Bus! email or call with any questions. [email protected]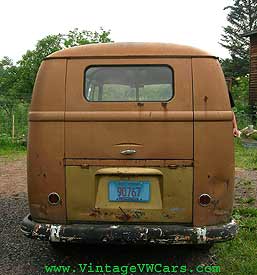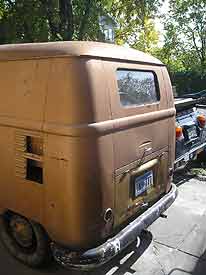 Current Condition: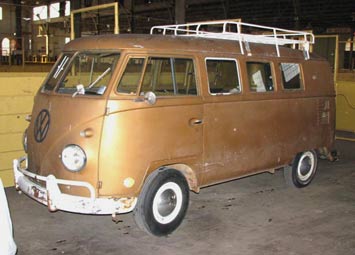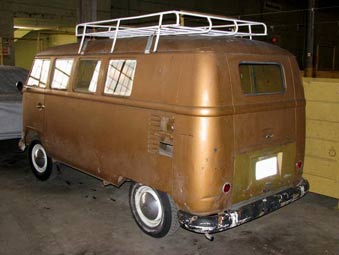 More Vintage VW Buses for your viewing and Buying pleasure listed below
They aren't ours but what the heck we'll spread the VW bus love.
No items matching the keyword phrase "(kombi, microbus)" were found. This could be due to the keyword phrase used, or could mean your server is unable to communicate with Ebays RSS2 Server.

Find more Vintage VW buses for sale and photos on the
VW Bus for Sale page.
Hey, if you liked our vintage VW cars and buses please give us a 'Like'