1962 Porsche 356B Restoration Page 2
FLOOR REPLACEMENT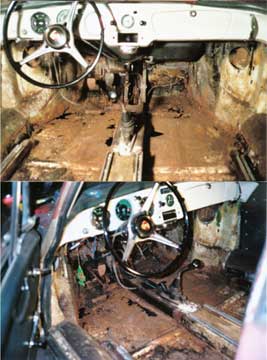 The entire front half of the floor was removed and replaced with a new section from Porsche Restoration Design. I was lucky the rear floor section was still solid saving money and time is always a nice bonus.
No Floor.
See the light shining from below?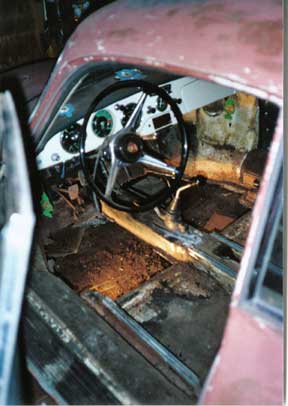 New Floor.
No more light shining from below 🙂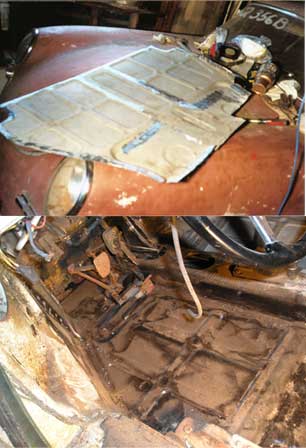 ---

DRIVER'S SIDE WHEEL WELL REPLACEMENT
Start with this...
(Needs a bit of repair eh?)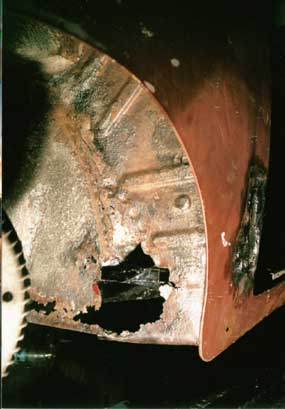 Cut out the Rust.
Follow factory welds if possible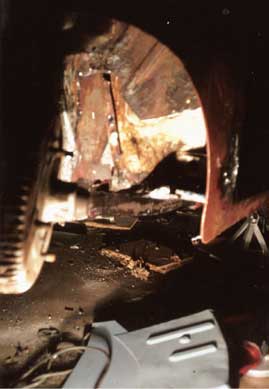 Weld in the factory stamped patch and grind down the welds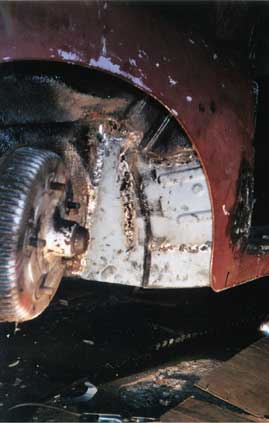 Then sand and prime the patch so it's ready for painting and undercoating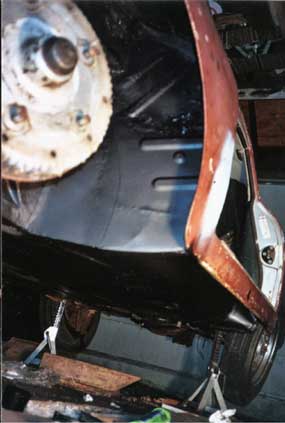 More Rust Repair...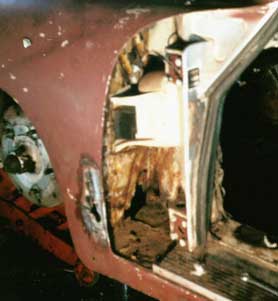 I had to remove the door to view (and fix) the rust in the door jam.
It was tedious making the lip for the back of the wheel well section to attach to.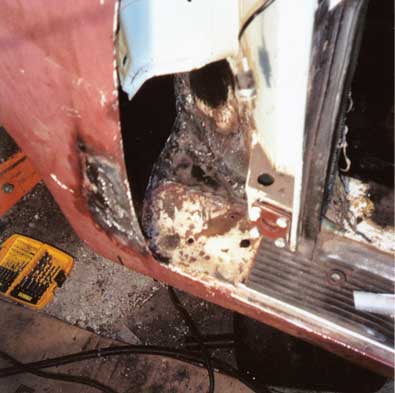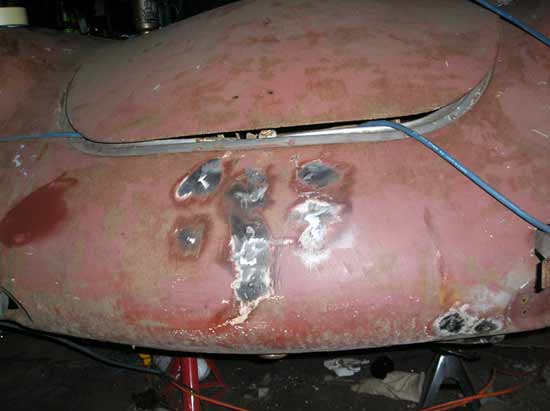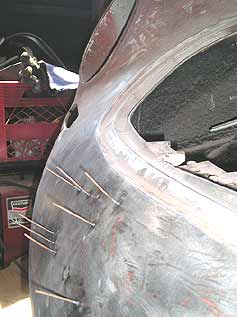 A friend brought over his stud welder (is that what it's called?) so we could pull dents. We tried it out on the dent in the nose of the car. The first pull pulled out more than half of the dent! I should have taken a photo BEFORE we pulled the dent, but it was about as round as a basketball.
More on this technique is on Page 4.
To see more rust repair and further progress continue on to
Porsche 356B Restoration page 3
See Porsche Restoration Page 3 for More Rust Repair!
See Page 4 for Stripping! Ooo. Racy. (paint strip)
See Page 5 for panel straightening & priming!
Porsche Restoration Page 6 is HERE! Paint Job!
Hey, if you liked our vintage VW cars and buses please give us a 'Like'