1962 356B Porsche Restoration
Continued... Page 3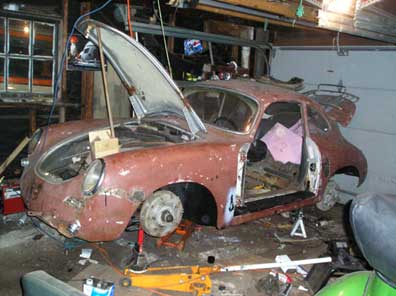 More Rust Repair...
On to the Passenger Side!
The Passenger Side required the same attention. The Longitudinal section on both the driver's side and the passenger side were replaced. (The Longitudinal sections are under the car just outside of the floor. It's the "inner rocker panel" if you will. The photo below on the right shows the longitudinal section completely removed.
The heating pipe is exposed.) I replace more than is needed whenever possible or practical so as to keep in line with factory welds and panel seams.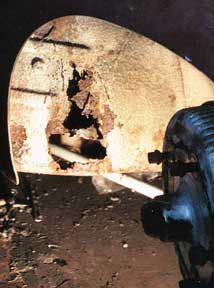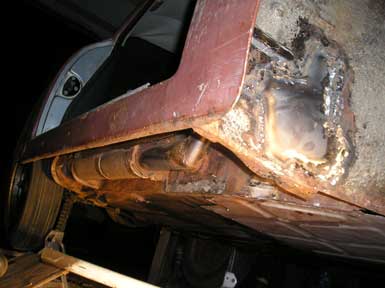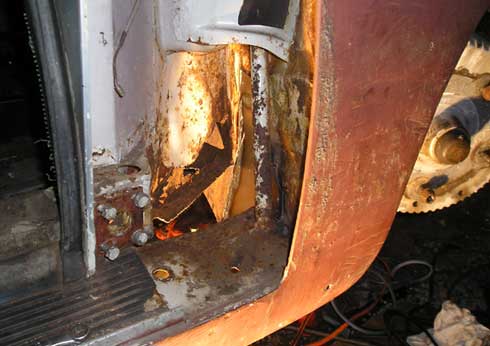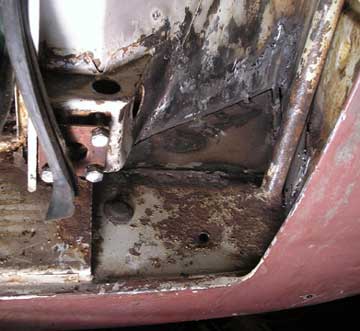 Below is the passenger side rear of the car. I patched a small area in the rear wheel well (poorly shown in the right photo, upper shadowed corner.) The long section laying on the ground is the passenger side longitudinal section ready to be welded in. That's the panel that covers the heater channel which was exposed after I cut out the rusty longitudinal section (shown again in the photo on the left).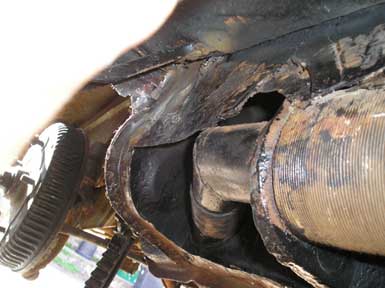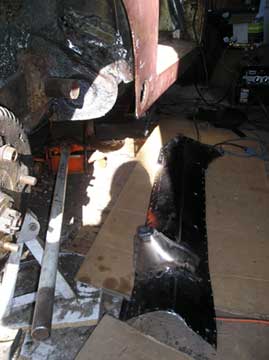 All welded in and painted. Where'd the heating pipe go?
It's hidden for another long time....hopefully.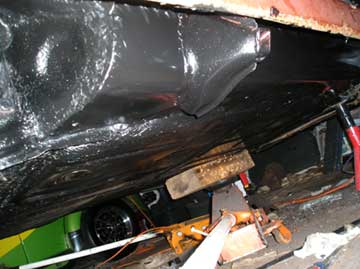 ---
It's amazing how the smallest parts can take up to 4 hours...but here I remake the bottom of the battery hold-down bracket for the front trunk. You can see how the bottom of the bracket was rusted away.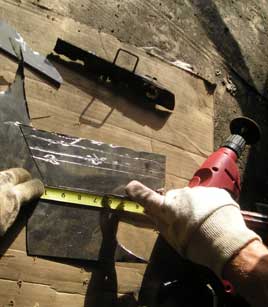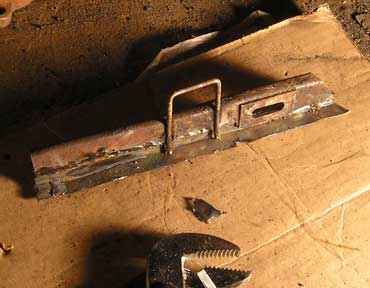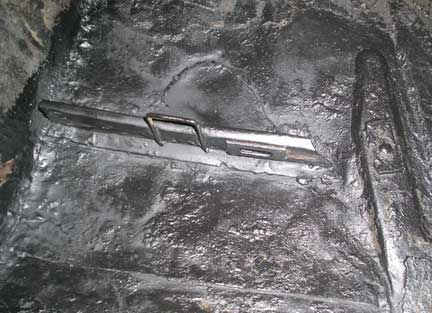 ---
FINALLY THE WELDING IS FINISHED!!!
January-April, 2006. I'd guess I've put in 350 hours so far, and the car still looks kinda crappy! The pictures below show the newly finished bottom of the car completely wire-wheeled, painted (with POR15), undercoated, caulked and sealed. The bottom of this Porsche should last longer than I will now.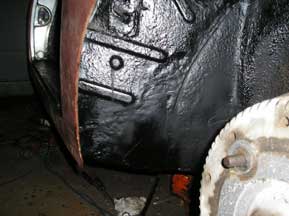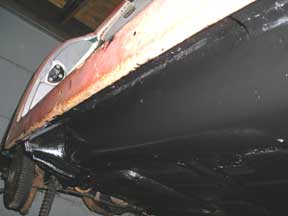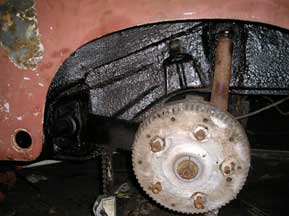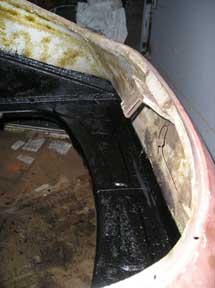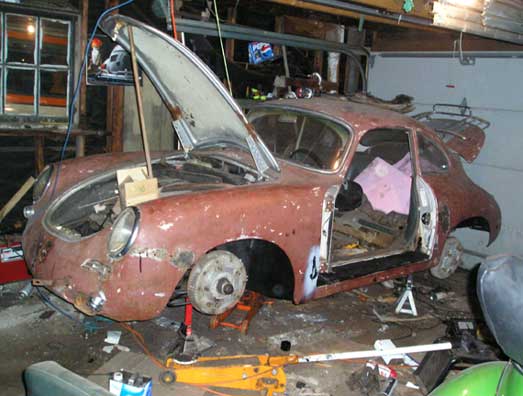 I still could use a hood and a driver's side hood hinge. Anyone have any affordable leads?
Continue Porsche Restoration Progress Tour
Hey, if you liked our vintage VW cars and buses please give us a 'Like'