~Fantastic 1963 Ragtop VW Beetle~
SOLD
But we do have more Beetles for Sale - Check 'em Out!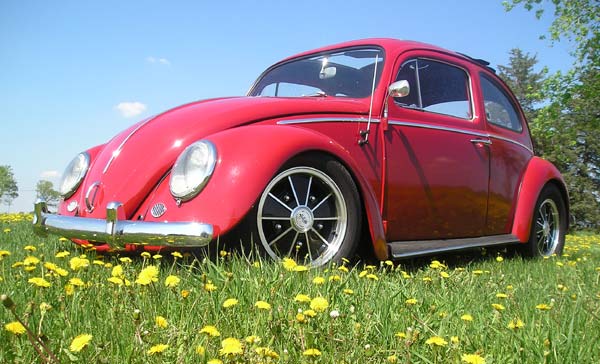 The 1963 Beetle is the last year of the classic VW sliding sunroof, and this California car is a beautiful extremely rust-free example. This Ragtop Beetle for sale has a 3" narrowed adjustable front beam and sports lowered spindles so it really hugs the ground.
If you've ever considered buying a vintage Beetle, or if you've had a classic VW in the past and want to rekindle that joyous, nostalgic feeling that can only come from a classic Volkswagen, this would be a great car for you.
This car gets ALL the looks. It has a stock VW Duel Port motor and stock transmission. It's very zippy, and it has anti-sway bars all the way around so it REALLY HANDLES. It's a BLAST to drive!
This 1963 Ragtop VW Beetle sports the following:
New 3" narrowed adjustable front beam
CB 3" Dropped Spindles
New Interior
New Window Rubber
New Brakes
New Tires w/ BRM wheels
California Car-No Rust!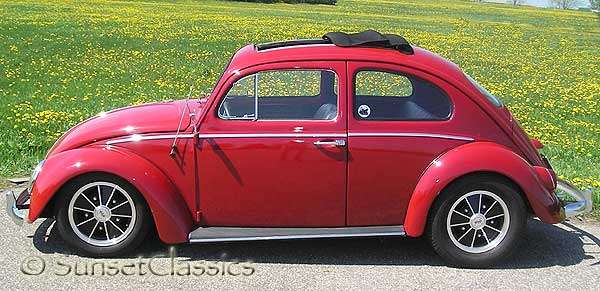 More Photos and Video of this Classic Sunroof Beetle and other classic cars for sale can be found at Sunset Classics
To find more classic Beetles for sale
head on over to the VW Beetle for Sale page!
Beetles, Bugs, Buses, and Buggies oh my!
....and Ghias and Porsches of course too.
Hey, if you liked our vintage VW cars and buses please give us a 'Like'