Exotic, Classic and VW Kit Cars
for Sale on eBay
Featured
VW Kit Cars for Sale
Check These Out!
If you dig the replica cars take a peep at these little beauties - a replica car mouse! Made by Road Mice they are fully functional computer mice that look like some of our favorite cars - check out this cool Dodge Challenger. A SRT8 in Hemi Orange with Black Stripes - nice! Find many more Road Mice for Sale here in some of your favorite cars too.
Current Replica Cars for Sale:

Those fabulously fine machines we love
Below are some of our kit cars for sale on Sunset Classics, as well as current auctions to some of the exotic replicas we'd love to be driving ourselves. Many of the featured cars will be VW based kit cars, but if you love cars as much as we do there are so many impressive classic kit cars being built it is hard to love only one. See our new VW Kit Car Auction search page as well, for more of those great VW based kit cars.
We also highly recommend Vivid Racing if you are looking for body kits, performance parts, wheels, or just about anything you would ever desire for your kit car project.
Even if you aren't looking to buy the kit car of your dreams at the moment it sure is fun to look eh? So stop by often and see what fantastic sports car you could be driving next Summer.

We are pleased to offer this beautiful 1967 Eleanor Mustang GT500 for sale (our third Mustang Eleanor). She roars with a Ford big block V8 fueled by a Holly 4 barrel carburetor. Reccaro style bucket seats, Lecarre Moto-Lita steering wheel, Koni shocks, new PS Engineering wheels and much, much more! Find more info, photos and video by clicking the pic!
Beautifully designed Porsche Speedster Replica sold by Sunset Classics. Built by Automobili Intermeccanica. Powered by a speedy 1835cc VW Motor. Find more info, photos and video by clicking the pic!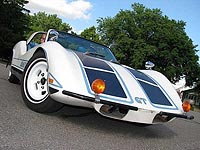 1978 VW Bradley GT
Built on a 1966 VW Chassis with a snappy 1300cc VW motor this Bradley GT kit car is a super sleek low riddin' sports car. A blast to drive! Find more info and photo of this cool VW kit car by clicking the pic!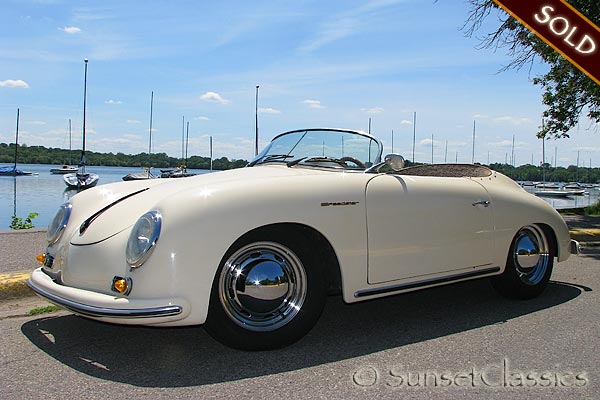 1956 Porsche Speedster Replica
Real nice cream with brown interior '56 Speedster replica build by Classic Motor Carriages. This fun Porsche kit car sports a 1776cc engine for some zippy around town driving by the lake or anywhere you desire.
VW's make great heritage kit cars like this classic Mercedes 350 Chevy-powered kit. 4 cylinder. Beautiful Leather Interior. Step back into the roaring 20's in style with this spiffy little VW kit car for Sale.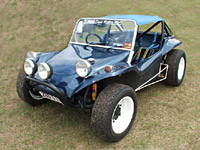 Meyers Manx Dune Buggy
We can't talk about VW kit cars without featuring the Meyers Manx. Built from a shortened Volkswagen Beetle frame the Manx was ultra popular in the sixties and has achieved a cult status among VW and Buggy fans worldwide. Find a VW based Dune Buggy for sale here
Technically not a kit car this one of a kind, hand-built all steel exotic Ferrari Testarossa was crafted from a 1986 Camaro. This beauty was appraised at over $106,000! It even has a James Bond style revolving license plate. Now that's cool! Find more Ferrari Kit Cars for Sale Here
Hey, if you liked our vintage VW cars and buses please give us a 'Like'