Find parts for your classic VW or Porsche!
Used Classic VW Bug
Parts for Sale
and Buses, Ghias and Things Too!
VW Parts Cars for Sale
salvage, project cars and parts cars
1960's and 1970's Karmann Ghia parts for sale. Let me know what you're looking for by Calling John at 612-805-2428.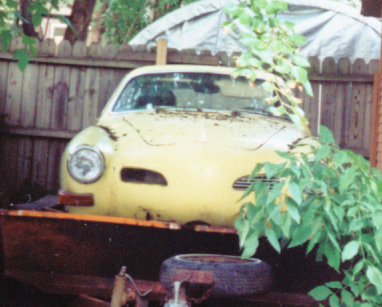 Looking to buy classic VW parts for one of your treasured Volkswagen car or bus projects? Perhaps hard to find parts for a classic Porsche, Karmann Ghia, VW Thing or VW bus or VW Beetle?
From time to time I have various VW car and VW bus parts for sale from a restoration project or two. I currently have VW parts available for VW Beetles, Super Beetles, VW Buses and Karmann Ghias.
Find VW Parts for Sale on eBay!
And of course the primo trading ground for restoration fans... eBay. Vintage VW Cars features current VW parts on eBay for all your classic VW part needs. Check out the search for specific VW parts for sale below including steering wheels, lighting, window kits and wheels as well as a general search for VW parts for sale at right.
We also have the VW parts I personally have for sale on this page - everything from air-cooled engines to VW pop out windows.

1600cc VW Engine Rebuild Kit for Sale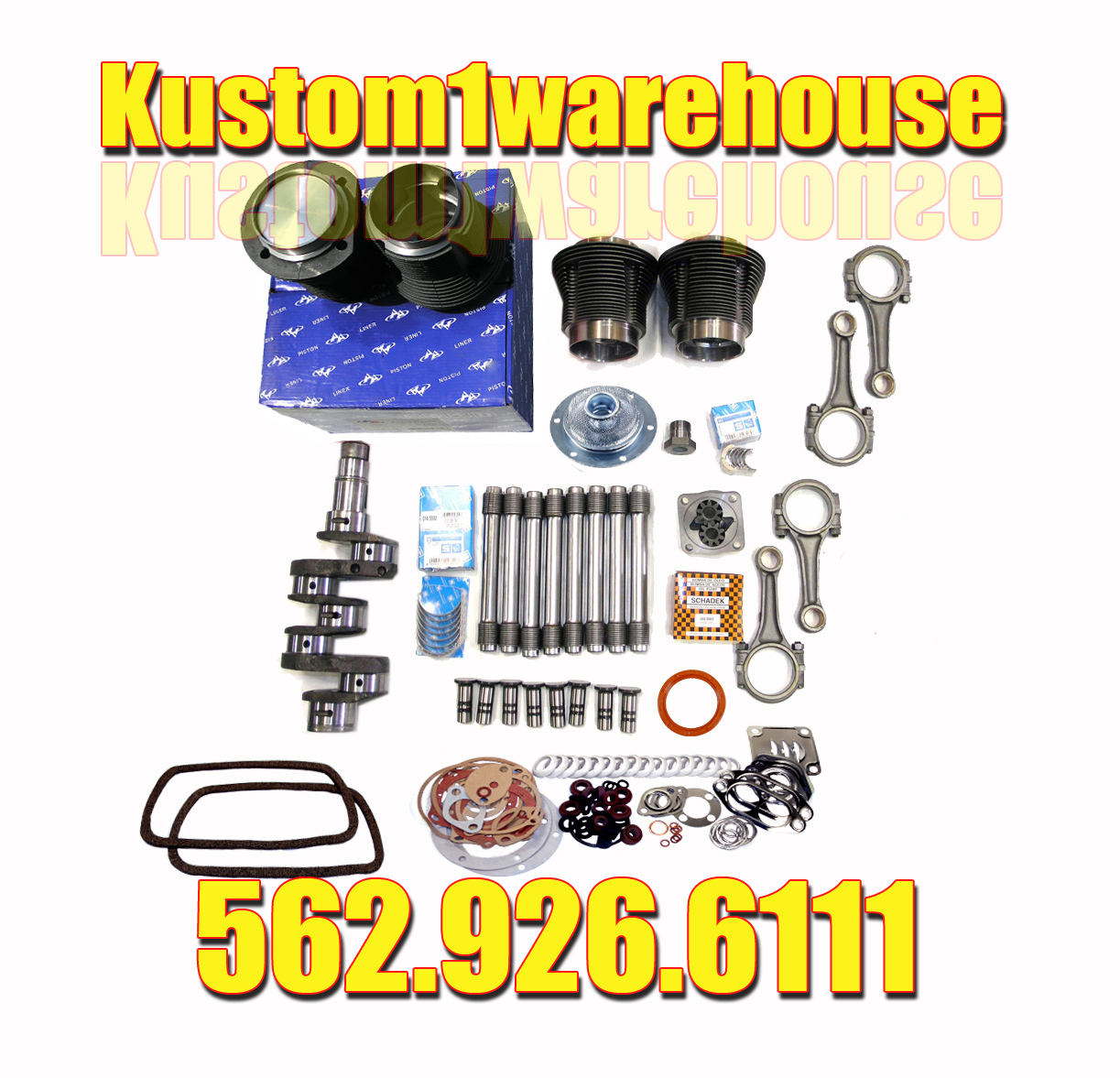 eBay find of the day! VW 1600cc Air-Cooled Engine Kit for sale with new and re-manufactured parts. High quality German crackshaft and most other engine components. Mahle pistons may be available for an extra $25 charge.
If you are rebuilding your vintage Beetle or bus engine this engine kit will get you running much smoother - there is no greater upgrade you can give your classic VW than an engine rebuild. Check out the auction for details.
Buy it Now: $454
Used VW Parts for Sale by Category
Karmann Ghia Hood For Sale. All body work completed!
Wrinkle, Rust and Dent free. Ready for paint!
Just wax and grease remove and SPRAY IT with the color of your choice. I spent hours prepping this hood (wet sanding, etc) until it was ready for the paint booth, and then learned that it won't fit my 1962 Karmann Ghia Convertible! Danget. Wrong Year. It's for 1968 and later Ghias. But, this could be good news for you. If you're paying someone $50+ dollars per hour to do your body work, or if you just want to get your Ghia painted sooner, this hood could save you time and money. $175 as is or $500 painted in the color of your choice.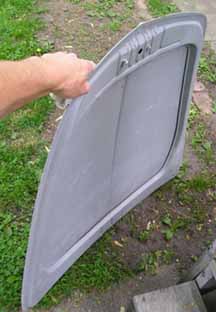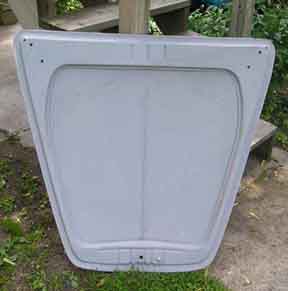 Complete & Original VW Acapulco Thing Top For Sale 612-805-2428
Cover your Thing already!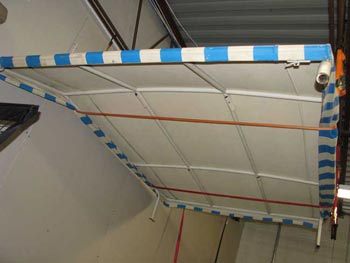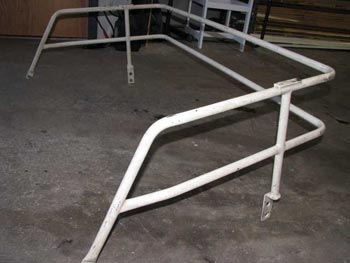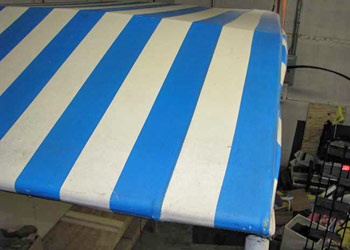 1968-1977 Beetle or Super Beetle Pop Out Windows for for sale
Only $75
This is a nice pair of original Vintage Volkswagen Pop out Windows for sale...I have another pair slightly more complete (with screws and cover plates) listed below, but this is a pretty good pair too. Let me know if you have any questions. Thanks!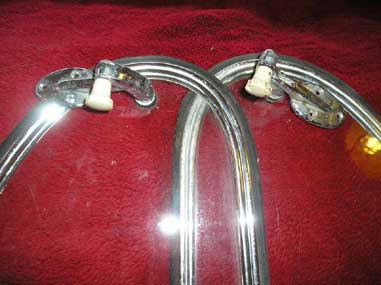 1968-1977 Beetle or Super Beetle Pop Out Windows for Sale
$100
This is another set of nice vintage VW pop out windows for sale. The glass is in great shape, the chrome and rubber are in good, usable shape (but they're not perfect, so if you have a show car and want these to match, you can install new rubber, etc.). All of the screws to attach the front of these windows to the car are included. The cover plate for these screws are there, but one is chipped (Good 'ol German Plastic). See photos, and feel free to ask any further questions.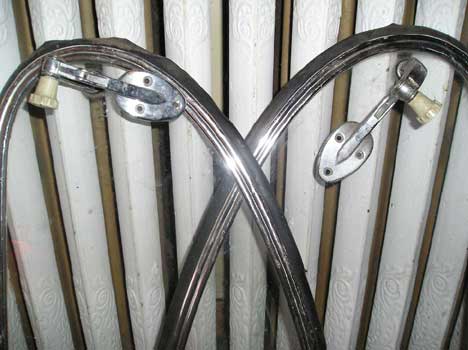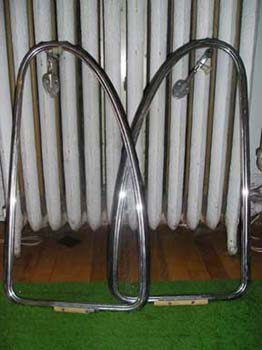 Do you have a Porsche restoration project? Find
Classic Porsche Parts for Sale Here!
Hey, if you liked our vintage VW cars and buses please give us a 'Like'
Check back often for more Vintage Volkswagen Parts for Sale